Portrait Expenditure:
On Canvas or Wood (archival standards)
Basic Dimensions:
2.5 X 2 feet (Unless otherwise contracted)
Prices; USA
The Head and Shoulder: $2000.00
Half View (from the waist up): $3000.00
Three-Quarter View: $4000.00
Full View: $6000.00
$1000.00 for one additional subject - $500.00 per subject thereafter… YES, pets or animals are approved subjects.
(If larger painting desired - additional $72.00 per 6 square inches of canvas.)
Background can be determined by client upon photo, example or request - specification is appreciated, sample and concurrence with client
Deposit will be 35% of total price - required upon order, which will be concluded upon reception of the foundation-photograph(s) of the subject(s) and proportion decisions.
[The project can be based on several photographs if necessary – but review and approval of initial layout sketch advised – unless a decision is made to wave.]
Email or standard (snail) mail – in-person or authorized relay - of base pictures should be adequate.
Balance (65% plus Tax & Shipping) due upon completion.
As for
(Award Winning)
Drawings…
Acid Free Paper with Prismacolor® Pencil is used:
6" X10" - $300.00
10" X 12" - $600.00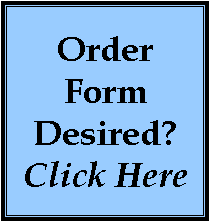 [5 dollars per each additional square inch.]
Gift Certificates Available upon inquiry
Here to Serve,
- Adrienne Anderson Smith
If finding interest please contact:
adriennemas@artbyadrienne.com
NOTE: all calls screened
425.736.4864 voicemail or text are fine